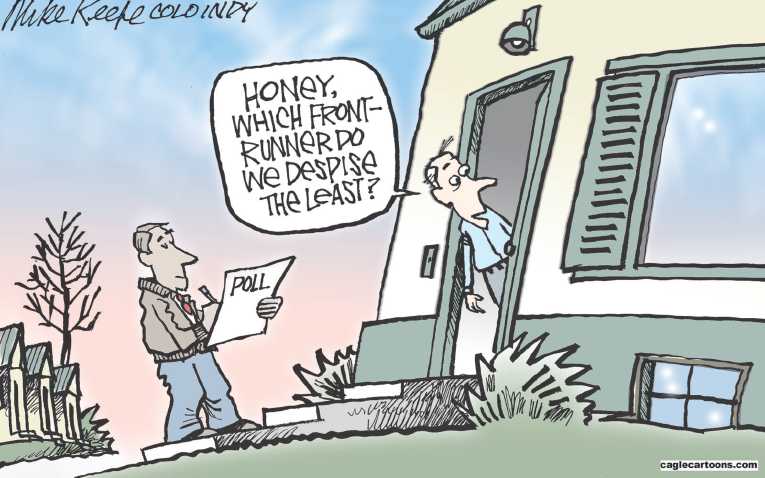 cartoon credit: thecomicnews.com
Kasich won Ohio; therefore he has to stay in.
John Kasich cannot exit the race without helping Donald Trump. Senator Ted Cruz knows this. Senator Ted Cruz does not want Governor John Kasich to leave the race because of it. Yet Ted Cruz goes on TV demanding a Kasich exit.
When you accept these fundamental truths, you clearly see, yet again, the GOPe scheme involves Ted Cruz.
GOP elites line up behind Ted Cruz
Establishment is increasingly prepared to lose with Cruz
than hand the party to Trump
Republican elders, desperate to stop Donald Trump, are increasingly convinced they would rather forfeit the White House than hand their party to the divisive Manhattan billionaire.
That's why the party's establishment is suddenly rallying behind Ted Cruz, a man they've long despised and who has little chance, in the view of many GOP veterans, of defeating Hillary Clinton on Election Day.