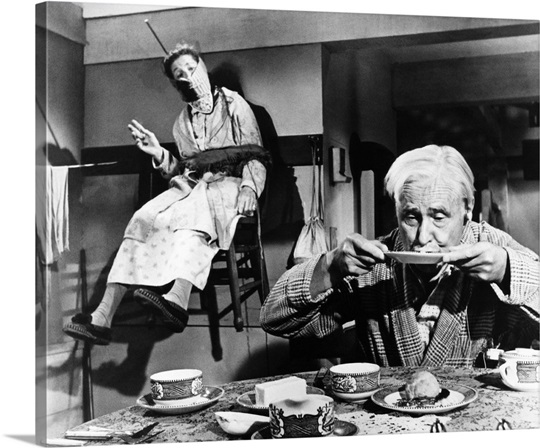 "Whatcha doin' up on the wall there, Muriel?"
Doro Merande in The Russians Are Coming at Great Big Canvas
Just got back from out-of-town, so blogging has been light. But I did some of my usual web-surfing en route, and one of my regular Sunday stops is at the American Thinker. ICYMI, Clarice Feldman's "Clarice's Pieces" was a good way to sift through some of the Fake News in the MSM. including the seemingly endless obsession with The Russians Are Coming. She references Mr. Belmont Club (Richard Fernandez at PJ Media), Scott McKay at American Spectator, and PowerLine, among others, so if you're short on time, check out her Sunday articles for quick links to good analyses of phony baloney reports:
the non-stop media promotion of some nefarious scheme between Russia and Trump does not pass even the most cursory forensic examination, proving once again in the age of fake news, you cannot remain a passive consumer of news. You have to bring to each story the good sense and diligence with which you handle your most important personal affairs
. . .
Nothing so illustrates why the media has deservedly lost all credibility than its unending, overdone effort to fit any action on the part of the President or those around him into a narrative of Russia somehow colluding with him to defeat Hillary. This week's take was the short meeting his son held with a Russian lawyer in Trump Tower last summer. . .
You'll just have to work harder in the face of such ignorance and bias to find out what you need to know.
Clarice makes it a little bit easier.