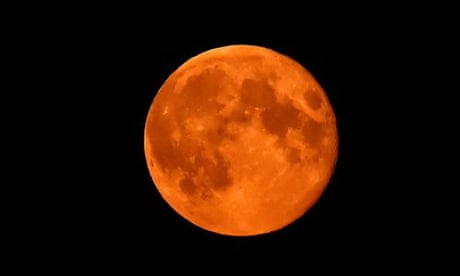 For the first time in more than 30 years, you can witness a supermoon in combination with a lunar eclipse. Late on Sept. 27, 2015, in the U.S. and much of the world, a total lunar eclipse will mask the moon's larger-than-life face.
Unfortunately for Cleveland Tea Party Patriots, local cloud cover will likely make it difficult to see, much less photograph the blood moon. Fortunately, you can watch the live stream of the event at NASA's website here from 8pm to 11:30. Probably the best part will start around 10:10, when the eclipse begins.
UPDATE

: 9/28: I had trouble with the links above; they were probably sluggish with heavy traffic, and the NASA stream kept interrupting with interviews. Morning after - here are great photos, as is usually the case at the UK Daily Mail here.